Dehydration might be one of the most underrated health problems we face on Earth. It can lead to so many serious problems, some consider it the "gateway deficiency." Coffee has long been criticized as the chief culprit in cases of dehydration, but how accurate is that criticism? Furthermore, do coffee enemas impact hydration levels more or less than coffee consumes orally? In this article, I'm going to uncover some insightful facts about the impacts of coffee enemas on hydration.
It's probably responsible to start with Webster's definition of dehydration - "
an abnormal depletion of body fluids. [1]"
Readers should note that this is not the same as a decrease in electrolytes. Electrolytes (sodium and potassium) impact our hydration but do not define hydration. We are discussing a loss of total body water. If you want to learn more about electrolytes as they relate to coffee enemas, Read More Here.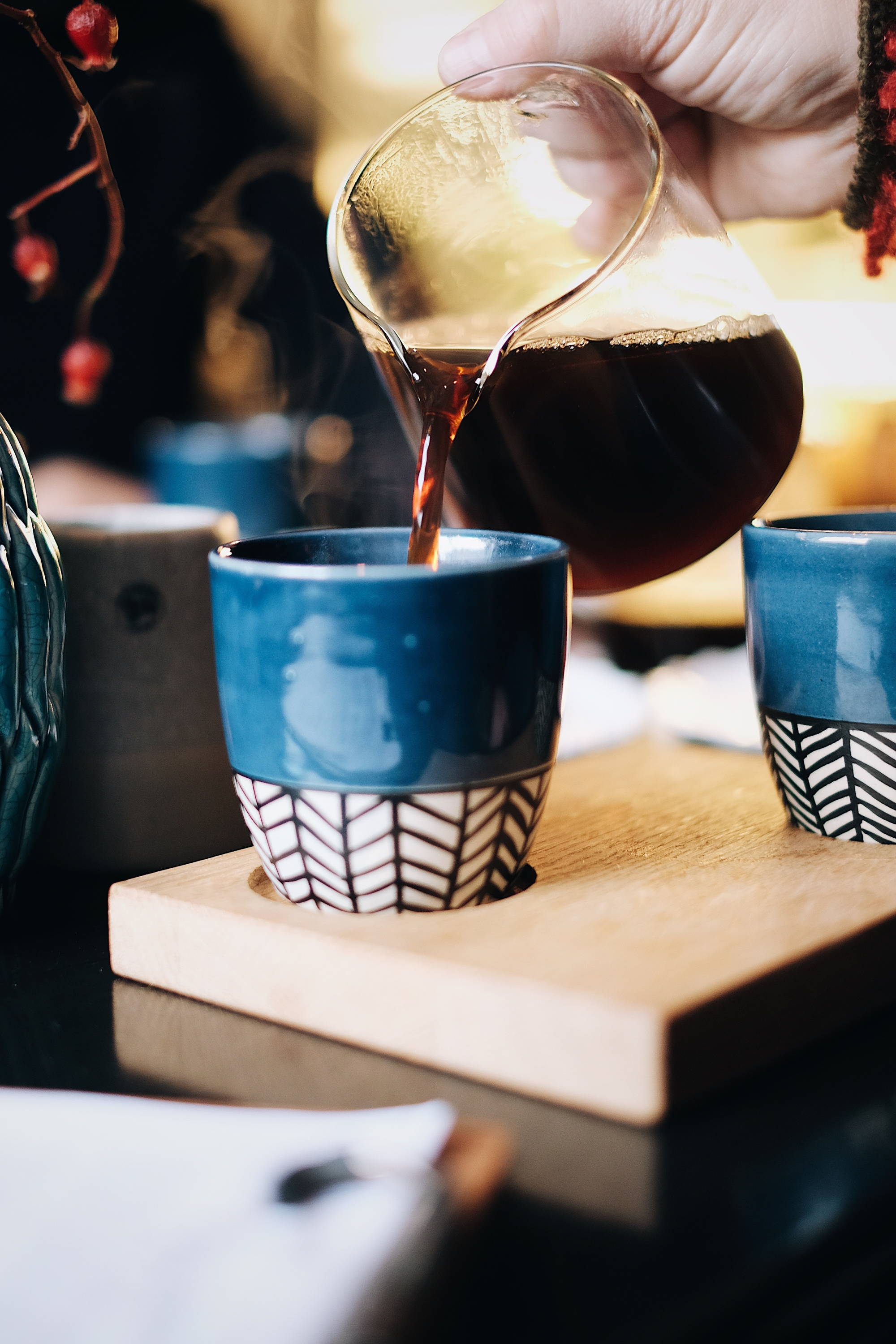 Oral Caffeine Consumption
How many times have you been scolded by friends and relatives about the negative side-effects of coffee and caffeine? I used to roll my eyes and take a sip but now, I like to present evidence that they are misinformed. There is a ton of new evidence showing the extreme benefits of drinking a few cups of coffee every day. We won't get into to all that, here, but we will pinpoint one of the chief talking points that the Debbie Downer community like to throw in your face. "Coffee dehydrates you!", they righteously say as they shake a finger at you. Not so fast my low energy friend!
According to some fairly recent studies that actually measured caffeine in the bloodstream of test subjects, an acute dose of <250–300 mg caffeine is unlikely to have a measurable effect on urine output. However, such an effect is likely to be seen when the dose exceeds ∼300 mg. In line with these observations, the scientists did not observe an impact from moderate caffeine intake (96–212 mg) on net fluid balance in the mentioned studies[2].
That's a pretty interesting finding because it's totally contrary to what must of us have been told. Hey! Don't start ignoring advice from Mom just yet, because she was absolutely right about MODERATION.
Just like with most things in life, moderation is still key when it comes to health. Water is good for us, right? However, drinking too much water will deplete your electrolytes just as much as coffee will. You can read more about that, here.
Plain water is actually strikingly on par with coffee when it comes to impacts on electrolyte balance.
In order to further test results, scientists running the study mentioned above also had people consume water or water plus varying combinations of beverages, including carbonated, caffeinated cola and coffee. They observed no significant differences in the effect of various combinations of beverages on 24-h hydration status[2].
That means if you're dehydrated after moderate consumption of coffee, it likely coincidentally aligns with your failure to consume an appropriate amount of fluids, in general. An appropriate amount means something different for every unique body and situation. If you just finished an intense workout and sweat for an hour, it's probably a good idea to drink something, right? It's not the coffee's fault if you don't!
It has also been proven that a good sports drink will help support the retention of total body water.
Ingested drinks with a high energy content, whether in the form of carbohydrate, fat, protein, or alcohol, will empty from the stomach more slowly than energy-free drinks and will thus potentially reduce or delay the diuresis that follows in comparison with the ingestion of a bolus of still water[2].
This is important for productivity purposes in many professions where frequent urination either isn't an option or poses a significant risk to the mission. For example, Soldiers conducting 12 hours missions across roads littered with Improvised Explosive Devices (IEDs) in Afghanistan don't need to get out of their armored vehicles every 30 minutes for someone to pee!
Coffee Enemas Compared to Oral Consumption
It was important to spend some time discussing oral coffee consumption because there's more evidence regarding how oral caffeine consumption affects the body than there is rectal caffeine administration. It would be weird if that statement was reversed!
The most important thing for coffee enema users to understand is that coffee or another form of caffeine taken rectally is absorbed much less than caffeine taken orally.
Our reference study shows caffeine obtained from the coffee enema was about 3.5 times significantly less than those of the coffee consumed orally, despite having slightly but statistically faster time for the caffeine to reach maximum blood plasma concentration. Nonetheless, the mean half-life of caffeine obtained following both coffee procedures did not statistically differ.[3]
Coffee enemas do not cause dehydration.  Drinking coffee does not cause dehydration.
People misusing caffeine and failing to drink an appropriate amount of fluid causes dehydration.
With these facts on the table, one might actually make the case that moderate doses of caffeine (<300mg) accompanied by a complex mixture of sodium, potassium, and carbohydrates, might actually produce a net positive effect on total body water!
A few things you can do to stay hydrated while drinking coffee and/or administering coffee enemas are:
Continue drinking fluids throughout the day.
Moderate your caffeine intake to around the 300mg per day mark, especially if you have a hard workout planned.
Don't neglect your meals. You still need to eat food in order to help support fluid absorption and replenish electrolytes.
Research how caffeine interacts with any medication you might be taking.
Take a genetic test to determine whether you are sensitive to caffeine.
Remember, it's not the coffee's fault - it's your fault.
I really want to hear your rebuttals to the evidence! If you leave a comment, I will update this post with a "Rebuttals" section and address each one.