In our article covering the effects of coffee enemas on hydration we were able to show the truth about dehydration as related to coffee enemas. In this article, we're taking an honest look at the impact caffeine has on electrolytes in our bodies. The results may be surprising!
What are Electrolytes?
According to the National Institutes of Health, electrolytes are minerals in your blood and other body fluids that carry an electric charge[1].
Here are some common electrolytes:
Calcium
Chloride
Magnesium
Phosphorus
Potassium
Sodium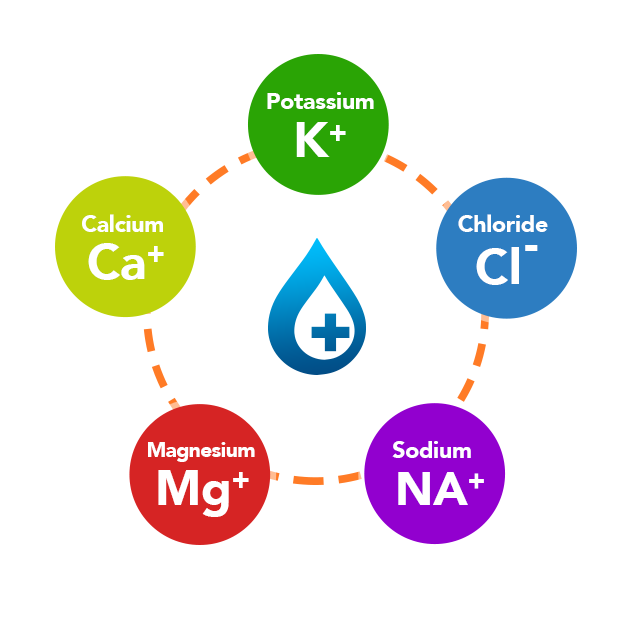 Why are Electrolytes Important?
Electrolytes vs Hydration
Although closely linked to dehydration, electrolyte deficiency is not the same thing as being dehydrated. Dehydration is measured by the amount of total body water and electrolytes are simply nutrients that, among other things, support retention of total body water.
In theory, you could be sufficiently hydrated, by definition, but simultaneously suffer from a lack of electrolytes. This could happen by over-hydrating with plain water. Plain water doesn't contain electrolytes, so when you fail to do things like…eat…and drink a ton of plain water, you deplete electrolytes through normal urination.
Studies like this one show that plain water has close to the same impact on electrolyte balance as coffee.
So the problem isn't the coffee enema itself, it's that we aren't replenishing the sodium and potassium expelled through normal urination.
How do You Test Your Electrolytes?
Two ways that will give you a pretty good idea are:
Lab testing involving a blood draw. Ask your doctor for a Basic Metabolic Panel. It will usually show at least 3 of the common electrolytes like sodium, chloride, and potassium. Ask for a Comprehensive Metabolic Panel to get the works plus other information such as glucose, etc…
Take a sodium test at home. If the results are low, take corrective action…eat food. Monitor every few hours and if nothing changes, go visit the doctor and ask about the panel.